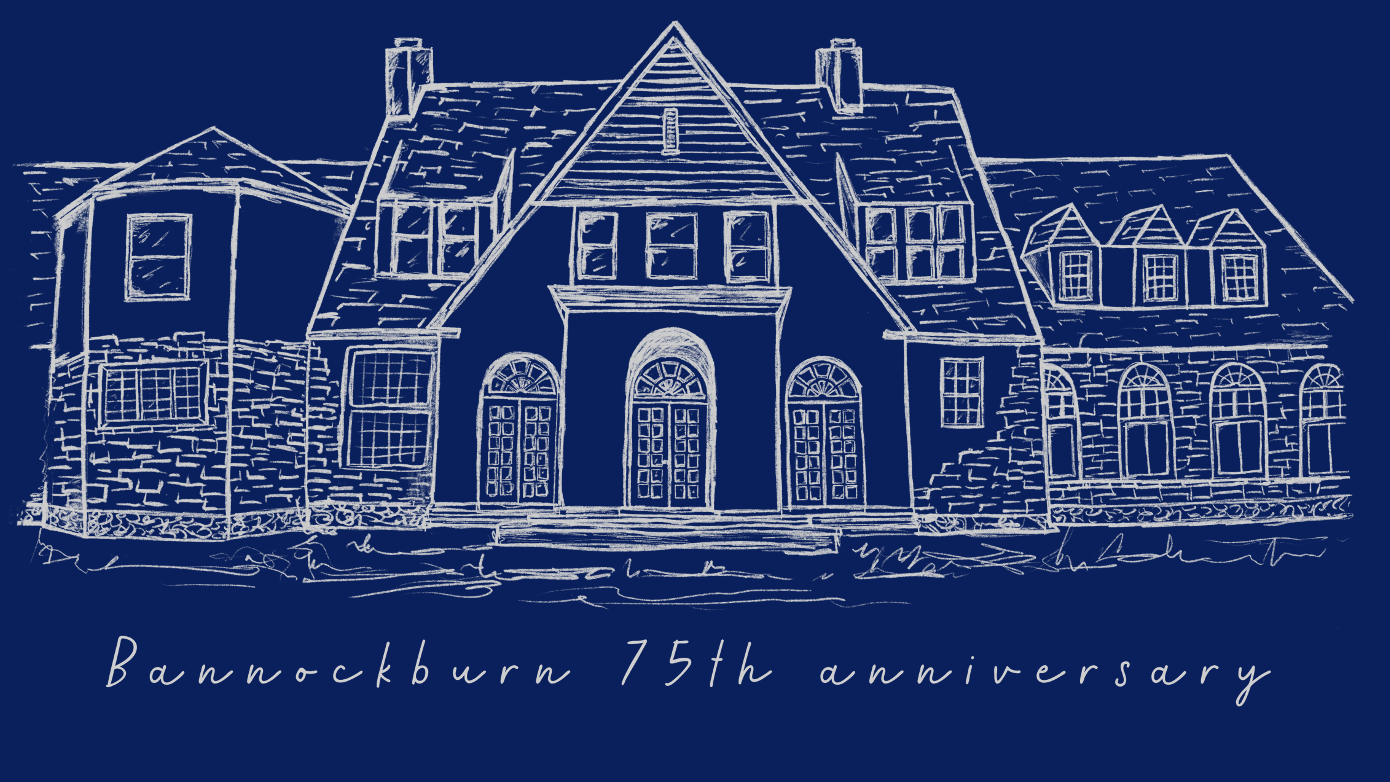 Just *FOUR* more days until our 12th Annual Bannockburn Music Festival!
This year, we're happy to be able to incorporate another Bannockburn musical tradition as part of Music Fest: our 66-year-young Spring Show! Throughout the Music Festival, the television in the Ballroom will be showing our recent Bannockburn Breakout best-of compilation video on a loop. The video even has subtitles to help you catch all those clever lyrics that get buried under the laughs. We hope you'll enjoy seeing old faces & newer ones performing old songs & newer ones during set breaks during Music Fest. Many thanks to Brad Kelly & Mike Zangwill for their countless hours of work to bring this project to us all!
Now, two more Music Fest performances to start getting excited about….


Dust off your dancing shoes and grab a partner when Starlight Orchestra takes the stage! This group of 15-20 Federal employees from the DC area (including East Halbert's own Kathy Hurld Zobrist, pictured far right) plays upbeat jazz and big band classics that'll put you in the mood to party. If you caught their performance last weekend in Cabin John and were wondering when you might see them again, here's your chance!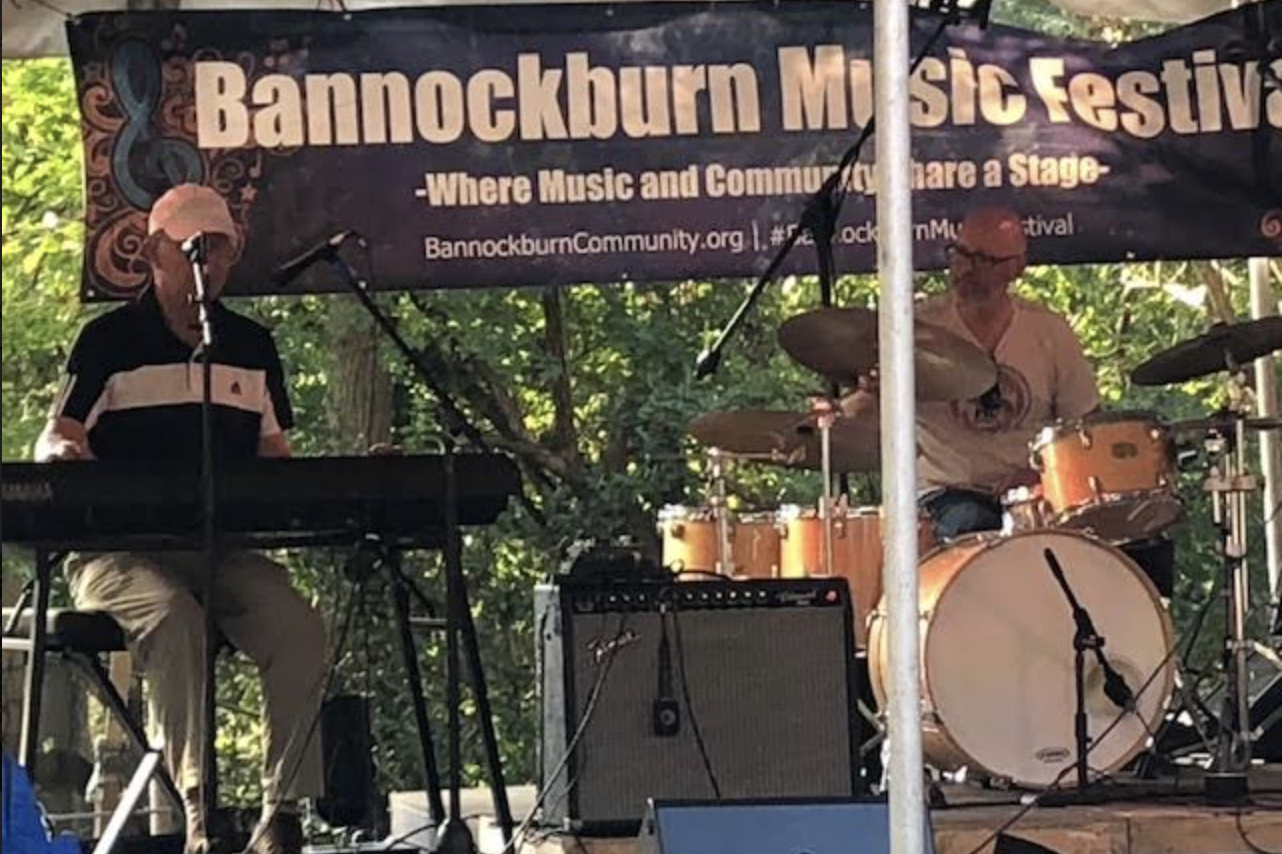 Ted Garrett is a semi-retired environmental lawyer who lives in Bannockburn. Ted plays jazz and blues piano and has performed at prior Bannockburn Music Festivals and other events. His style is upbeat and you will tap your toes to "Mas Que Nada" and his arrangements of other jazz classics. You won't be alone if, after Ted's performance, you find yourself wondering just how many other incognito virtuosos there are wandering around Bannockburn dressed up as lawyers.