Dear Community Members,
Welp, our Halloween Costume Sale was a bust to the disappointment of many, but our Manna Food Drive was a real boom! You lovely people delivered two SUVs' worth of canned goods to MoCo neighbors in need. Well done, Bannockburn!
We know the neighborhood kids are looking forward to the return of normal trick-or-treating on Monday. Sunset will be at 6:09PM on Halloween, and it's a school night, so expect the bulk of our trick-or-treat traffic from 6:00-8:00PM. If you're not accepting trick-or-treaters, please do the kids a favor and turn your porch lights off.
Did you know children are 4 times more likely to be hit by a car on Halloween than any other day of the year? Outfit your trick-or-treaters with glow gear and flashlights, and please talk with your teen drivers about the extra importance of slow speeds, complete stops, and full attention on the road if they're driving on Halloween. You will enjoy the holiday 4 times as much if you do! 🙂
See you at the Clubhouse,
Susan Wexler & Terri Payne
BCC President & Vice President


Order your bulbs for the Holiday season – paperwhites and amaryllis – through Flower Power, a fundraising arm of the Holland Bulb Farms company…and support the Clubhouse at the same time! The program will donate 50% of profits to BCC. The Holiday Program runs October 18-December 15; orders start shipping November 1st. 
To order:
Scroll down to see the range of bulbs on offer 

Make your selections

Indicate that you're supporting BCCLandscaping on the order form

A flat $6 shipping fee will be charged, plus taxes
Flower Power runs three programs a year: Spring (bulbs, seeds, and berries), Fall bulbs, and Holiday bulbs. Watch for emails announcing each program. The Spring program will go live in January 2023.
Please consider sharing the link and directions with your friends to amplify the impact of this fundraising opportunity. And thank you for supporting the Clubhouse with your purchases!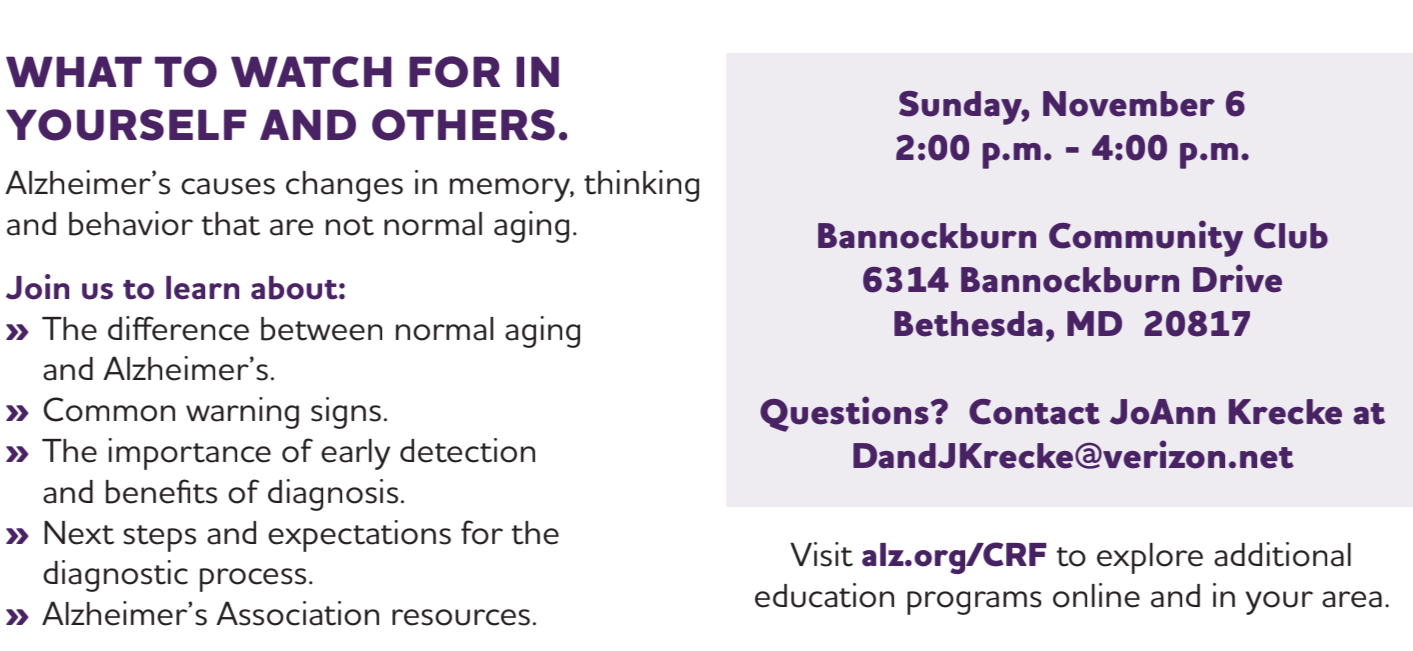 Photo courtesy Lori Schumacher
This year's tree lighting in the Valley will take place on
Saturday, December 3rd from 5:00-6:00PM.
Whether you call it a Christmas Tree, a Hanukkah Bush, or simply the tall evergreen tree that it is, hike on down to the Valley and join your neighbors to witness the lighting of this 75' Holiday Tree. Bring flashlights and beverages, and dress for warmth. There will be a small bonfire (conditions permitting) for roasting marshmallows, with all the ingredients for making s'mores compliments of Jefferson and Cathy Arrington. 
New here? The Valley can be accessed on foot via West Halbert Rd. near the intersection with Laverock Lane. Follow the dotted line (or the stream of merry neighbors) to the star.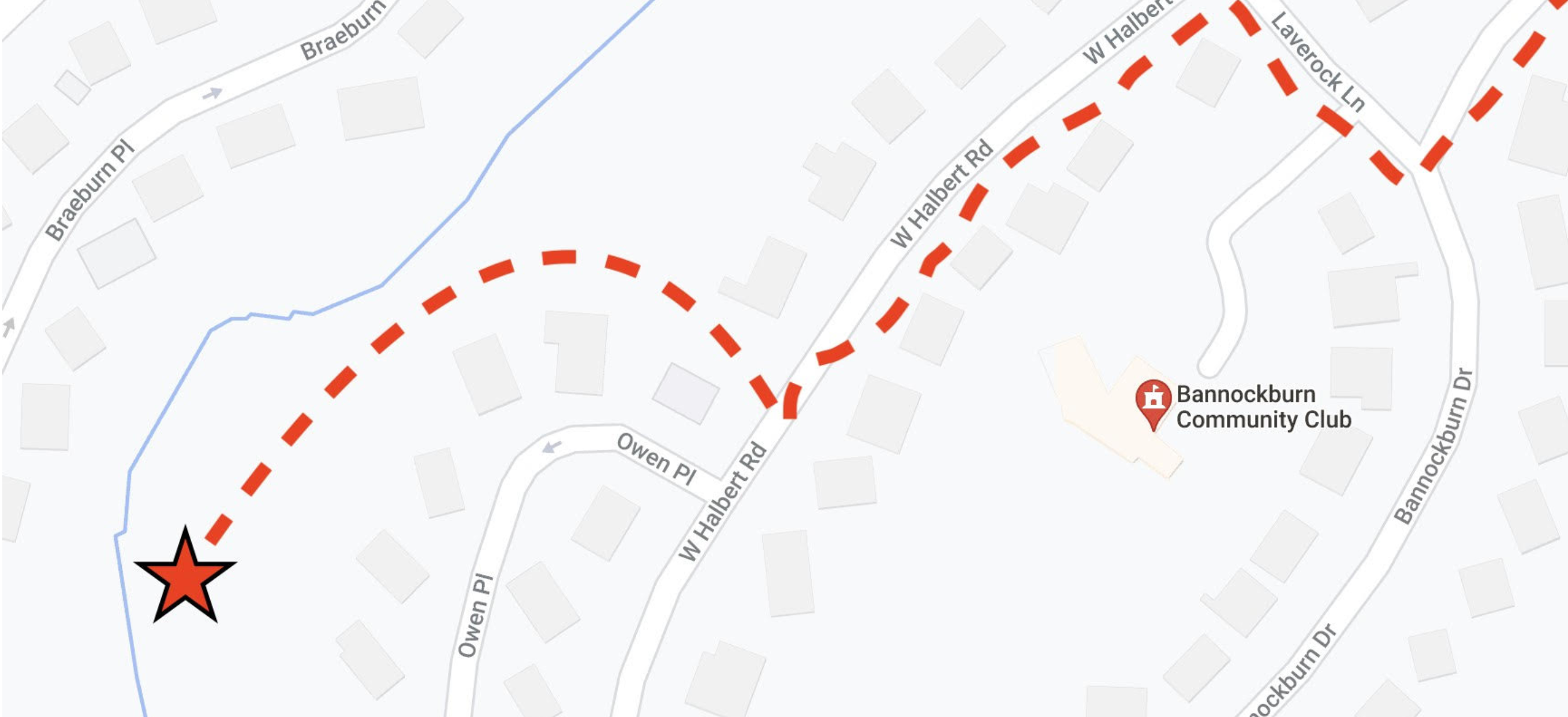 Questions? Contact Jefferson Arrington at jefferson7019@aol.com. 

For best results viewing this message,
select "Download Images" when prompted by your email software or browser. 
Bannockburn Community Club
6314 Bannockburn Drive
Bethesda, MD 20817