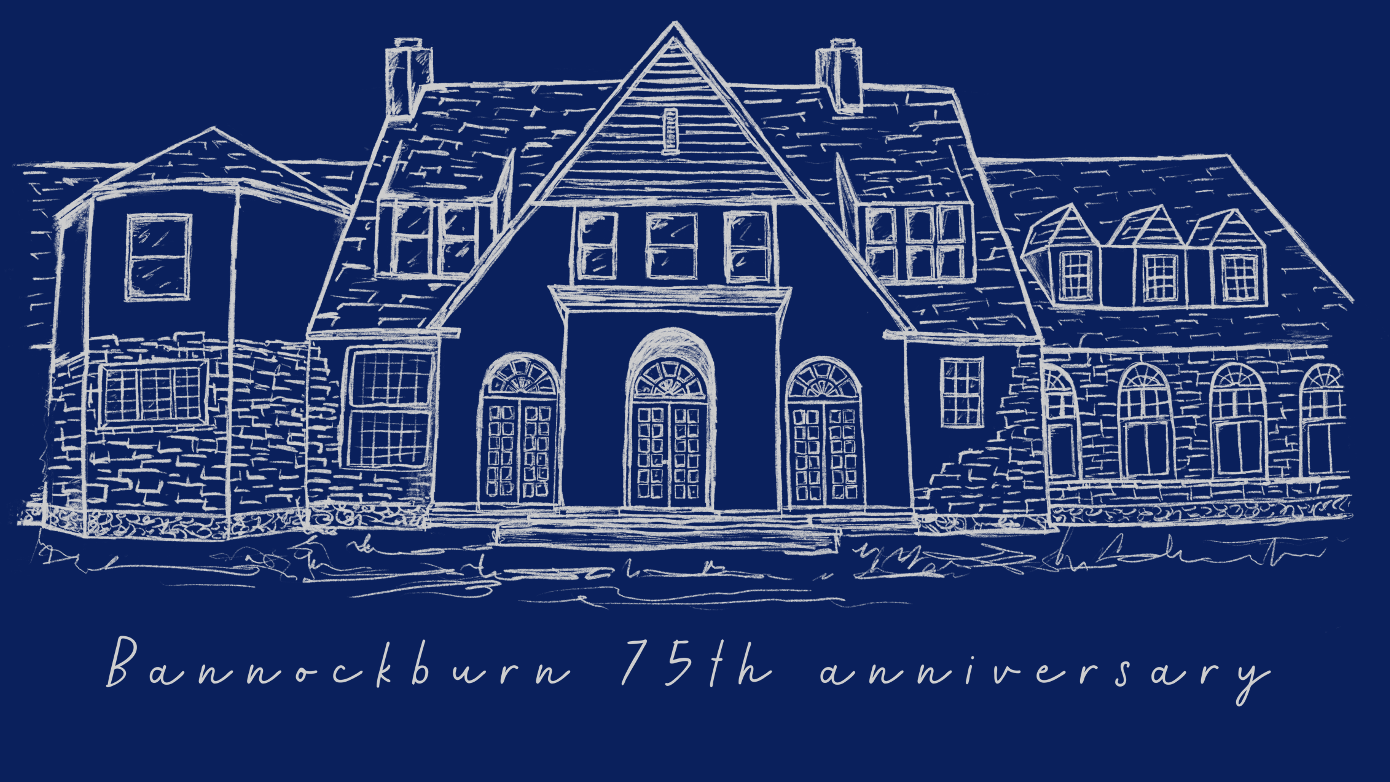 We're getting excited for the 12th Annual Bannockburn Music Festival next Saturday, September 24th, starting at 1:00 PM! Coming back together to fill the historic Bannockburn Clubhouse grounds with food, drink, merriment, and GREAT MUSIC after years of just-not-the-same pandemic Lawnapaloozas will feel like a homecoming. We've rented a truly enormous wall-less tent to allow the event to take place outdoors and in a Covid-conscious manner, rain or shine.
All week, we'll be sharing details of the local performers we're privileged to host at this event. Read closely and you may discover that your neighbor, your kid's teacher, or that friend-of-a-friend you've always found interesting at parties is actually a local celebrity!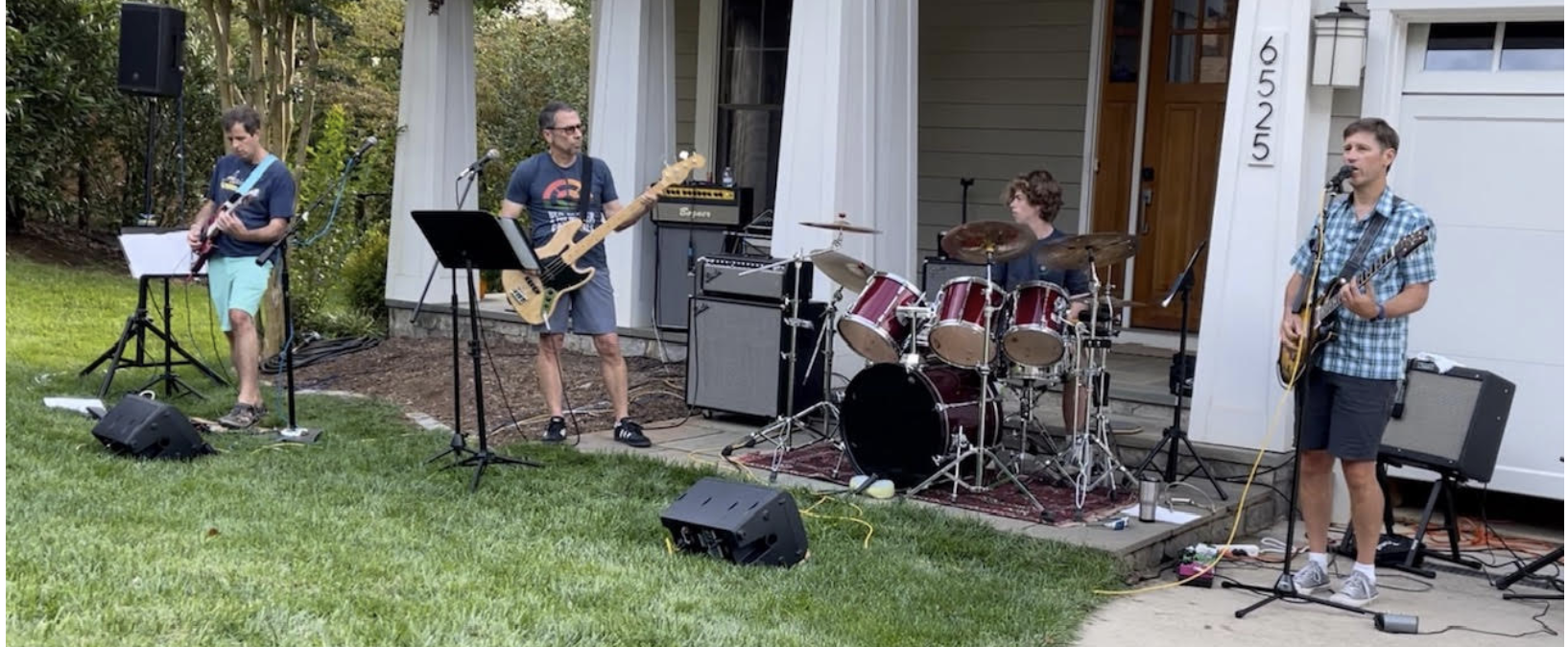 As Cosmic Monsoon, John Wills, Lance Crist, and Bill Thomas, and Pepin Thomas perform rock hits you know by heart. Whether you've seen these guys at Lawnapalooza, the Bannockburn Pool, or elsewhere, you'll find yourself singing along to their stellar renditions of classic rock anthems.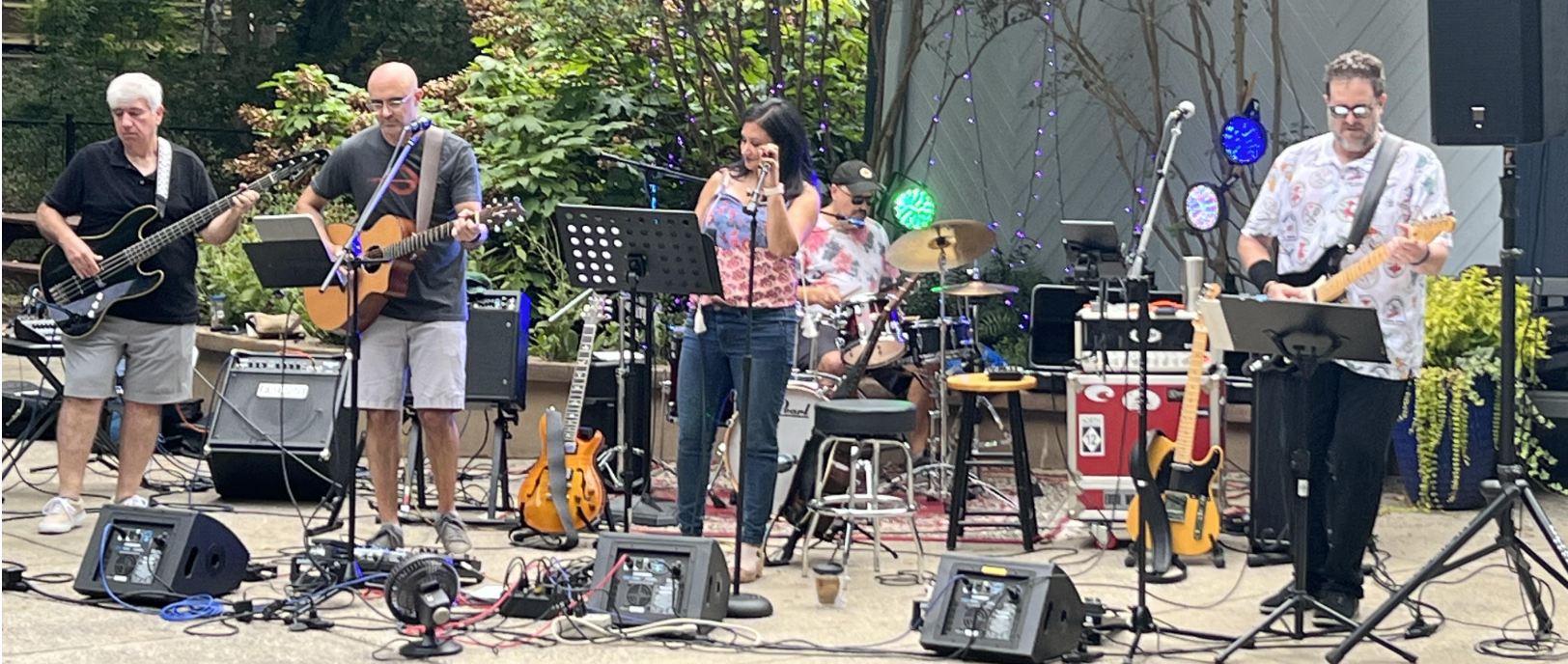 The Local, an up-and-coming MoCo band, featured at the Bannockburn Pool to rave reviews this summer, will be performing Rock & Roots covers. Local musicians Amr Khani, Todd McIntyre, Gianne McNeil, Aaron Zitner and Mitch Joy will play an eclectic mix of rock hits, old favorites, and a few surprise twists.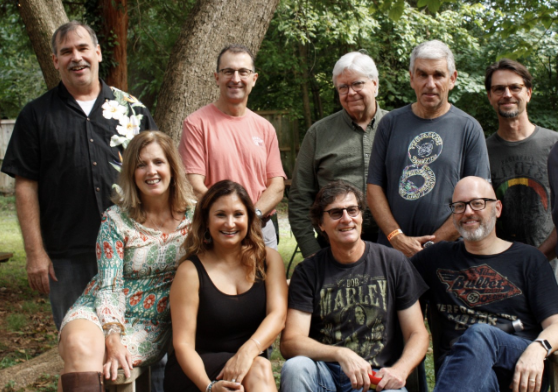 The Cooperators (formerly the Bob Marley Workshop) celebrates the rich legacy of Bob Marley as a musician, political activist, and spiritual leader through its soulful reggae performances. Pamela Toole, Gianne McNeil, Jody Myers, Ed O'Connell, David Levine, Kelly Garton, David Goldberger, Gordon Witkin, Tim Wojan, Rick Elion, and Richard Aitken bring the very spirit of "cooperative community" to the stage with this can't-miss act.